Yesterday, (Sunday 18 July 2021), was Black Leaders Awareness Day. Black Leaders Awareness Day (BLAD) was created to celebrate black leaders and those who support diverse leadership both past and present.
The recent torrent of racial abuse subjected to Ballet Black and Talawa Theatre Company on social media has no place in the Performing Arts and we stand in solidarity with our friends. PiPA believes that a truly world class performing arts is inclusive of all talents and circumstances, and condemns racism in all its forms. As outlined in our Inclusion and Diversity Statement and Action Plan, PiPA is committed to creating a sector that is inclusive and representative, both on-stage and off, of our diverse world.
The performing arts is uniquely placed to reflect and challenge the world we live in, open the eyes of audiences to circumstances different to their own. Similarly, the arts have the power to make someone feel seen, and create lasting aspirational role models.
"Racism is bolstered by the stories we tell. We learn about our community not necessarily through integration alone but through stories. It's why we go to the theatre and it's why state-of-the-nation plays are so important."

- Kwame Kwei Armah, for The Guardian
In this frame of mind, this Black Leaders Awareness Day, PiPA wants to take this opportunity to highlight some incredible parent and carer Black leaders in the performing arts sector today, making great strides in their chosen fields whilst promoting inclusion, diversity and accessibility, values at the heart of PiPA's work.
Black Parent and Carer Leaders in the Performing Arts you should know about:
Rakie Ayola
PiPA Ambassador Rakie Ayola is a celebrated actress and producer. She has starred in a whole host of theatre and television productions, including Noughts and Crosses, Holby City, a great number of Shakespearean plays and 'On Bear Ridge' for the National Theatre. She is however perhaps best known for her role as Hermione Granger in the West End Production of Harry Potter and the Cursed Child, and her recent BAFTA winning performance in BBC One Drama Anthony. Alongside her work amplifying the voices of parents and carers in perfomring arts with PiPA, Rakie is also an Ambassador for Actor's Children, supporting the children of actors to live secure and creative lives.
---
Charisse Beaumont
Charisse Beaumont is CEO of Black Lives in Music, launched in March 2021 to amplify and empower black musicians and professionals. Black Lives in Music, like PiPA, uses data and insights to drive their mission – to address the current inequality of opportunity for black people within the Jazz and Classical music industries. As part of their work, Black Lives in Music have created a 10 Point Charter outlining their aims, including nuturing grassroots music education. We are grateful to Charisse for her support and advice on PiPA's new research project into the challenges faced by parents and carers in Classical Music.
---
Kwame Kwei Armah
Artistic Director of PiPA Charter Partner The Young Vic, Kwame Kwei Armah is a British actor, playwright, director and broadcaster. As an actor, Kwame is perhaps best known for his role as paramedic Finlay Newton in BBC drama Casualty, and his appearance in the original London production of Elegies for Angels, Punks and Raging Queens. He is also a prolific playwright, and in 2005 became the second Black Briton to have a play staged in the West End. Before being made Artistic Director of The Young Vic, he served as the Artistic Director of the Baltimore's Center Stage Theater. In 2012 he was awarded and OBE for Services to Drama.
---
Nina Malone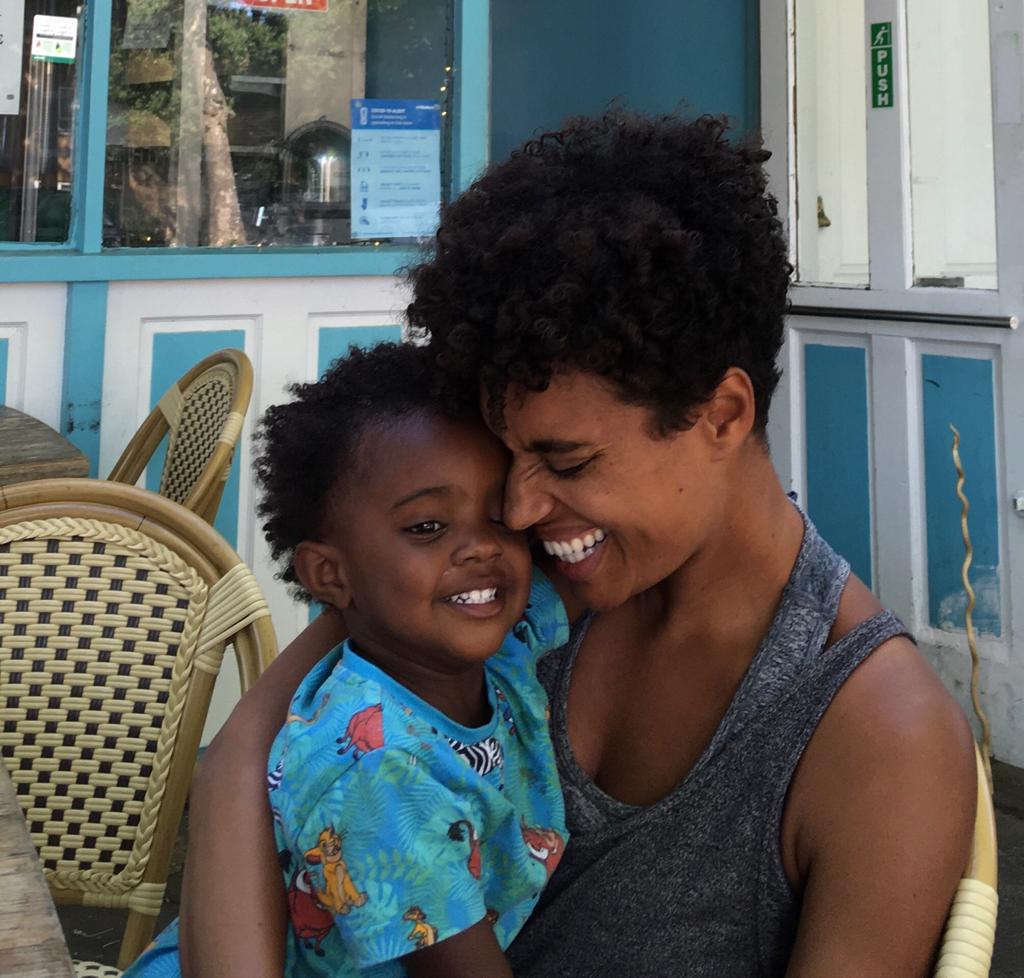 Nina Malone is a talent agent, running a division at Identity Agency Group. IAG was born in response to the lack of diversity across Screen, Television and Film. Nina is also the founder of the Dope Black Mums digital safe space and Dope Black Mums podcast. Nina has written articles for various platforms such as the Strategist UK, A Beautiful Childhood and Working Mums. Nina has appeared on BBC Radio, Channel 5 news and featured in Stylist Magazine regarding the rising numbers in maternal death rates and featured as guest speaker for The Cultural Diversity Network, which is a voice for Black, Asian and Ethnic Minorities at News UK. Nina is dedicated to diversifying motherhood through the Dope Black Mums platform along with providing safe spaces and resources for Black mothers.
PiPA is currently working on a very exciting collaboration with Nina and Dope Black Mums, so watch this space!
---
Amanda Parker
Former Chair of PiPA's Board, Amanda Parker is the Director and Founder of Inc Arts UK, which champions the creative, economic and contractual rights of the UK's African diaspora, Asian diaspora and ethnically diverse workforce in the arts and cultural sector. Alongside several campaigns to promote diversity in the UK's arts sector, Inc Arts have created 'Inc Arts Unlock' a resource which provides organisations with practical steps to take anti-racist action.
---
Deborah Sawyerr
Deborah Sawyerr is the Deputy Executive Director at The Mercury Theatre, Colchester. Her previous roles include Executive Director at the Theatre Royal Stratford East, General Manager at the Bush Theatre and Executive Director at Talawa Theatre Company. Deborah is also a Talent Planning and Resourcing Consultant, providing a bespoke recruitment experience for clients and candidates; an Associate Member of Chartered Institute of Personnel and Development (CIPD) and co-Chair of Theatre Company Tiata Fahodzi. Deborah jopined PiPA's Board of Trustees in July 2021.
---
To learn more about PiPA's commitment to Inclusion and Diversity, see our Statement and Action Plan.