As we pass the halfway point in our Foundations Pilot Programme, we thought it was high time you met the participants! We are so grateful to these representatives from 18 performing arts organisations in Scotland for their commitment, enthusiasm and dedication to the programme.
Leigh Robieson-Cleaver, Producer at Curious Seed:
I'm Leigh Robieson-Cleaver, Producer (job share) at Curious Seed. We are a dance theatre company based in Edinburgh, with a small staff team of 3, who regularly work with many freelancers to make our work happen. I was motivated to sign up to PiPA Foundations because we have a Stage Manager that we often work with who is expecting her first child at the moment, and who is working on a touring production with us later this year, and I wanted to explore ways to support her as this is a new situation for us. We are also updating our company policies on our working practices overall and want to make sure our family-friendly policies and practices are as good as they can be.
Kathryn Welch, Programme Director at Culture Collective
Culture Collective is a network of 26 participatory arts projects, shaped by local communities alongside artists and creative organisations. From Shetland to Inverclyde, Aberdeen to Hawick, each unique project is designed and driven by the community in which it is rooted, playing an important part in shaping the future cultural life of Scotland. Some projects will work to creatively engage with older community members; some will provide opportunities for young women and non-binary people to find their voices; and some will address disconnection, loneliness and mental health in post-lockdown world. Culture Collective have joined PiPA Foundations as a network, to explore how we can learn and share best practice on supporting parents and carers to work in the arts.
Kenny McGlashan, CEO at Youth Theatre Arts Scotland
Youth Theatre Arts Scotland (YTAS) is the national development organisation for Scotland's youth theatre sector. We believe in helping make the lives of young people in Scotland better through youth theatre. We exist to support, connect, and inspire youth theatre participants across Scotland and the adults who work with them. We do this through a combination of youth theatre projects, training and professional development, information and advocacy. Prior to becoming CEO at Youth Theatre Arts Scotland in 2014, Kenny worked in senior management roles as Development Manager at the Royal Conservatoire of Scotland, Education Manager of Catherine Wheels Theatre Company and Associate Director of Scottish Youth Theatre.
Susanna Armitage, Senior Producer at Eden Court
I am Susannah Armitage, Senior Producer for Eden Court Theatre in Inverness, Scotland's largest combined arts organisation. Up until this year, Eden Court had primarily been a receiving venue but the organisation is moving towards producing more of its own work and alongside that developing more structured support for artists creating work in and for the Highlands. My role and department are new - I am currently doing a lot of planning and setting up models of working. This is therefore an ideal time to try and embed consideration for caring responsibilities into how we engage with freelancers going forward. Eden Court is also about to embark on a wide ranging review of its access and inclusion policies and I will be closely involved in driving that forward. Prior to Working for Eden Court I was Programme Director for the National Theatre for Scotland and have engaged with PIPA in that capacity. I am a mum of two young children.
Amanda Liddle, General Manager at Federation of Scottish TheatreThe Federation of Scottish Theatre is the membership and development body for professional dance, opera and theatre. FST Membership reaches over 250 independent artists, producing companies, venues, education and umbrella bodies across Scotland. Amanda Liddle is FST's General Manager (with part-time caring responsibilities) and has been engaged with PiPA's work since FST became a Strategic Partner. As a small staff team the Foundations programme is ideal for us to improve our own practices and knowledge (both for our own team and our work with the sector) around supporting parents and carers and allow us to further review our current policies and practice particularly given our recent changes to remote and now hybrid working model.
Kerry Eunson, Head of Organisational Support at Shetland Arts Development Agency
I am Kerry Eunson, Head of Organisational Support at Shetland Arts Development Agency. We are a multi art form organisation based in the Shetland Islands. We operate a cinema and music venue, theatre and a gallery space with café as well as doing arts projects in the community such as art workshops in care homes. In my role I look after finance, admin and HR for the organisation. I am keen to learn more about PiPA and how we can better support our employees with caring responsibilities.
Sam Gough, Executive Director & Joint CEO at Tron Theatre
In September 2018, Sam Gough took up his post with Tron Theatre, Glasgow as Executive Director & Joint CEO. Prior to this he held the role of General Manager and Head of Operations of Summerhall, Edinburgh. Before that Sam worked in events at the Edinburgh International Conference Centre and for more than a quarter a century worked in various producing roles within the Edinburgh Fringe Festival. Sam is a director of the Scottish Theatre Producing Consortium and sat on the Board of the Edinburgh Festival Fringe Society for four years.
Deborah Crewe, Finance and Development Director at Grid Iron TheatreDeborah Crewe is the Finance and Development Director with Grid Iron Theatre Company and serves as a Trustee for the company. She is also their Green Champion and sits on the Steering Group for Creative Carbon Scotland. Grid Iron is an Edinburgh based new writing theatre company which specialises in creating site-responsive and location theatre although they have also produced work for the stage. Over 26 years Grid Iron has received multiple awards. They put their duty of care for their colleagues and audience at the top of any decision making. They operate a Respect and Dignity at Work; a Fair Recruitment Policy, a Casting Policy and an Equity, Diversity and Inclusion Policy.
Paula Salmond, HR Officer at Dundee Rep and Scottish Dance Theatre
My name is Paula Salmond and I am the HR Officer at Dundee Rep and Scottish Dance Theatre Limited. I have a young family with a variety of needs so I fully understand the needs of a parent and carer. I have been working at DRSDT since July 2021 and feel that we are very flexible and inclusive. I would really like to understand better what can be offered to support parents and carers and enable them to build and develop their careers. Currently we are very flexible and offer a variety of working patterns but I would love to know what else we can do.
Jennifer Paterson, Artistic Director at All or Nothing Aerial Dance Theatre
Jennifer Paterson is an aerial and dance director and Artistic Director of All or Nothing Aerial Dance Theatre, Scotland's leading aerial dance company. Jennifer directs the majority of All or Nothing's work, creating for indoor and outdoor touring theatre, participatory performance, large scale spectacle and more recently work for screen. Participation is vital to the company's work, believing that aerial and dance is for everyone, developing all kinds of opportunities for this to happen, challenging assumptions of who aerial is for. As a parent of a 6 year old, Jennifer is right in the middle of navigating being a parent in the performing arts, running an independent project based company, and how to bring this experience into company policy and procedure. To add to this, in an artform that relies heavily on the body, and how pregnancy and lack of time for training impacts this.
"Taking part in the PIPA foundations programme is helping us to formalise our beliefs and put them into policy and into action."
Darrell Williams, Interim Producer at Magnetic North
Magnetic North combines developing, producing and touring live theatre with innovative multi-artform artist development. The company exists to run a multi-art form programme of artist-centred development and production that creates significant paid opportunities for diverse individual artists at different career stages and produces a distinctive body of high-quality work for audiences in Scotland, the UK and internationally. We have already collaborated with PiPA Scotland, running a Space/Time online retreat for a group of artists with parental/caring responsibilities in November 2020, in collaboration with PiPA and the Federation of Scottish Theatre. We're interested in taking part in the Foundations programme to identify what we can do better to include parents and caregivers in our artist development programmes and in our productions. As the focus of our artist development work is on experienced artists, participants are often at the stage of life where they are juggling their careers and family life. Darrell is currently an Associate at the consultancy organisation Counterculture and interim Producer at Magnetic North. He sits on the board of two Creative Scotland funded arts organisations, Curious Seed and Visible Fictions.
Mhari Robinson, Executive Producer and Founder of Independent Arts Projects
Mhari Robinson is Executive Producer & Founder of this production company, supporting one-off artist-led projects or long-term development. Mhari is responsible for all areas of programme, operation and strategy. IAP's programme has received four- and five-star reviews from national media, sold out shows, and been nominated for awards in theatre & music. IAP produces work for audiences of all ages and for those who face multiple barriers to accessing arts activities. Mhari lives with her husband and 5 year old daughter in a wee flat off of Leith Walk in Edinburgh
"We're excited to join the PiPA Foundations Programme. The sessions so far have informed and motivated us. The sessions are packed to the brim with a mix of evidence with real-world examples that enrich our learning as well as direct and inspire improvements to our processes."
Pauleen Rafferty, Payroll and HR Manager at Traverse Theatre
As Scotland's new writing theatre, the Traverse Theatre is a dynamic centre for performance, experience and discovery. Enabling people across society to access and engage with theatre is our fundamental mission. The stories we share are by anyone and for everyone. We commission, produce and programme for existing and future audiences to offer new and exciting experiences for everyone. I have worked with the Traverse in payroll, HR and finance for approximately 23 years. The Traverse strives to be as inclusive as possible and I will be participating in this course to help evaluate our current provisions for team members with care-giving responsibilities and to address any gaps in that provision.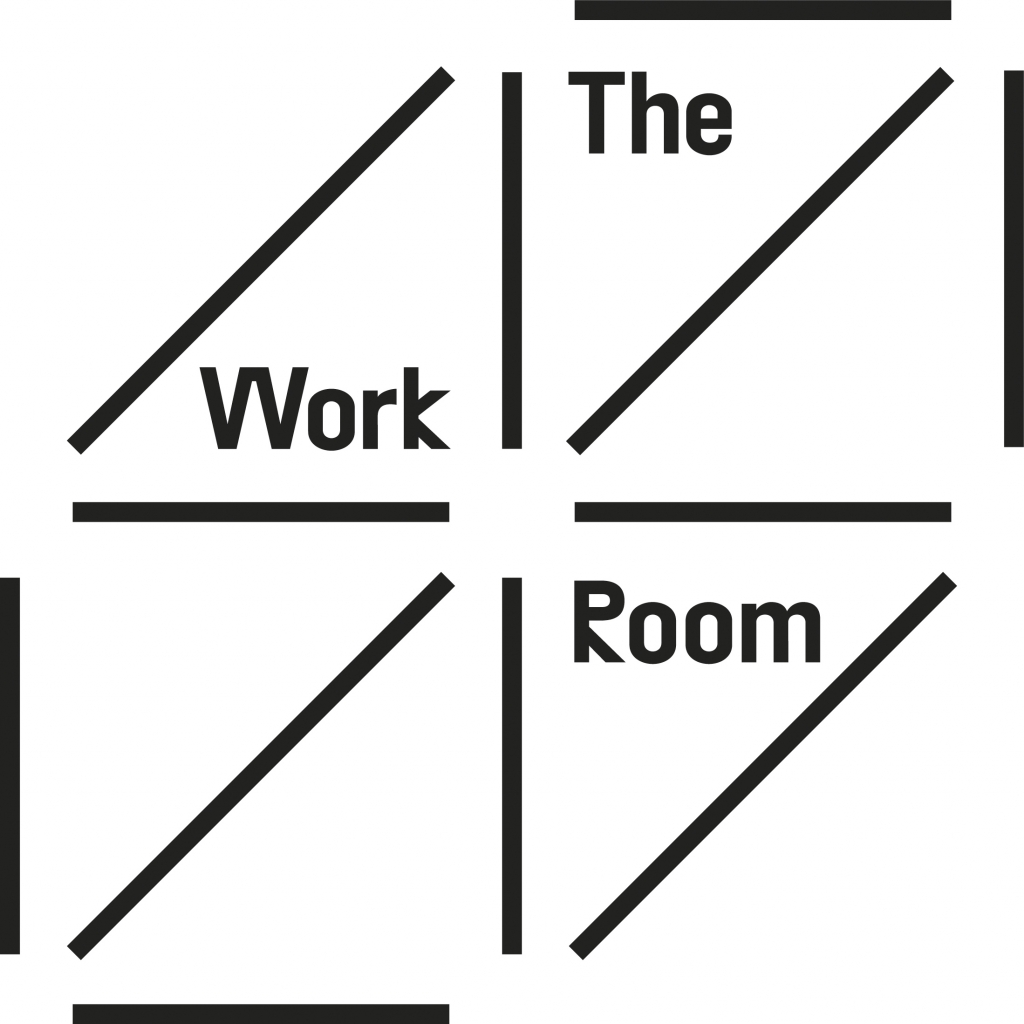 Anita Clark, Director at The Workroom
Anita is Director of The Work Room, an artist-led dance organisation based in Glasgow. She is also Mum to a bold and energetic 9 year old girl. Anita is responsible for leading the organistion and working collaboratively to develop programmes to expand the creativity, status and impact of Scotland's independent dance sector. The Work Room (TWR) is an artist-led organisation, committed to supporting a sustainable environment for independent artists working in dance in Scotland. TWR has a long established practice of recognizing childcare as an equalities issue within the performing arts. For all freelancers, returning to work after having a child is a hugely complex balancing act. For dance artists, this can include the additional pressure of the impact on the body and returning to a physical practice, often leading to a correlation between parenting and leaving the sector when artists are also often at the stage of having developed a level skills, practice and experience. We have previously connected with PiPA, including through the pilot prorgamme in Scotland and feel the Foundation Programme will be an opportunity to build on this and embed this commitment into our organizational practice.
James Preston, Interim General Manager at Lyra
I took over from Katie Stuart and Dawn Hartley as Interim General Manager in March 2022. Lyra is an arts organisation based in Greater Craigmillar (Edinburgh) that makes world-class artworks and creative projects for, by and with children and young people. We run Artspace, a vibrant multi-arts venue in the heart of Craigmillar, with a 116-seat theatre, studio and foyer space, where we have been building a community of children and artists since 2012. Lyra also makes and tours professional work nationally. I'm also treasurer of PiPA and previously I worked at Rosie Kay Dance Company, Get Scotland Dancing and Dance Base. The majority of the core staff at Lyra are parents and we want to engage with Foundations to ensure our support for parents and carers matches the standards of care we set for the children and young people who participate at Lyra.
"The majority of the core staff at Lyra are parents and we want to engage with Foundations to ensure our support for parents and carers matches the standards of care we set for the children and young people who participate at Lyra."
Cat Sheridan, Senior Producer at Unlimited
Cat is the newly appointed senior producer for Unlimited, the worlds largest disabled arts committing programme.Unlimited has been challenging and changing perceptions of disabled people since 2013. In that time we have awarded over 4.9 million pounds to over 490 disabled artists across the UK and internationally. As senior producer, Cat oversees Unlimited's programme, commissions and international work as well as leading on project development and strategic partnerships. She heads up our Connects priority, linking up our allies with our artists and supporting the wider sector to lean into the systemic change needed to build equitable and mutually beneficial partnerships.
Liz Strange at Active Inquiry
Active Inquiry is a Leith based theatre company committed to creating exciting new theatre and arts projects with and for communities. Active Inquiry enables grassroots communities to make and use excellent theatre as a catalyst to uncover and challenge injustice. We believe in a Scotland in which grassroots communities engage with the arts and the democratic process, contribute to change which is both necessary and possible, and build a more just society. We work on long-term and one-off projects, run training workshops and much more! Liz Strange has worked for Active Inquiry since the company was formed in 2008. She is an actor with a particular interest in new writing, devising, ensemble, and physical theatre. As well as being a trained actor, she also has a degree in Community Education from the University of Edinburgh and is currently undertaking the Professional Development Award in British Sign Language and Deaf Studies.
Claire Mckay, Co-Director at The Touring Network
Claire is Co-Director of The Touring Network where she leads the organisation and ensures its members have what they need to stage live performances in communities across the Highlands & Islands.The Touring Network supports, represents and connects a vibrant community of independent promoters and performers who present high-quality live performance across the Highlands and Islands of Scotland - transforming remote community spaces into cultural centres and performances venues. We help our members by delivering a package of services including networking, resources, funding, and development opportunities. Whilst we are geographically spread - we are a network closely connected by our cohesive vision for better access to remarkable live performances across rural Scotland.
---
Interested in participating in the next iteration of our Foundations Programme? Find out more about it here.