International Women's Day 2023
We are absolutely thrilled to share a pilot episode of our PiPA Podcast for International Women's Day 2023. Today we are celebrating the life, work, and families, of three powerhouse women making change a reality: Rakie Ayola, Actor/ Producer; Kyla Frye, Actor/ Filmmaker; and Nina Malone, Founder of Dope Black Mums, Talent Agent, and Writer. This podcast was recorded in 2021 with PiPA's Co-CEO & Executive Director, Cassie Raine.
Through our podcasts we want to explore the challenges and rewards of juggling family life with a career in the performing arts, shine a light on the experiences of parents and carers from diverse backgrounds and with different caring experiences. We hope this podcast will build a community among parents and carers working in the industry, and give hope to those considering becoming parents, or taking on other caring responsibilities.
We really value feedback and would love to hear your thoughts on the podcast, your feedback can help us secure funding for more episodes. If you can spare five minutes to fill in this VERY SHORT FORM it would be grately appreciated.
Happy International Women's Day to everyone, everywhere.
Cassie and Anna, PiPA Co-Founders and Co-CEOs
---
---
Rakie Ayola, Actor/ Producer
Cardiff based actor/producer, Rakie Ayola, has two daughters with husband Adam Smethurst, with whom she is co-founder of Shanty Productions. In 2021, Rakie received a BAFTA Award for Best Supporting Actress for her portrayal of Gee Walker in the BBC drama Anthony.
In 2020, she received a Black British Theatre Award for Best Female Performance in a Play for the Royal Court/National Theatre Wales production On Bear Ridge in which she starred opposite Rhys Ifans. Her recent work includes The Pact for BBC1, Grace for ITV, Dat's Love for National Theatre Wales and Who Runs Towards a Fire for The Sherman Theatre.
As well as being a PiPA Ambassador, Rakie is a Trustee of the Actors' Children's Trust and a Patron of the Childhood Tumour Trust. She is an ex-student, and Fellow, of Royal Welsh College of Music and Drama, and has an Honorary Doctorate from Warwick University.
Kyla Frye, Actress/ Filmmaker
Kyla Frye is an award-winning actress and filmmaker, who is intention to shape the future of TV and film began with the launch of her production company, Fryeday Entertainment, in 2012.

With a passion for bringing diverse and marginalised stories to the mainstream, Kyla believes that every voice deserves to be heard, and every person deserves to be seen.

Kyla's ability to be both versatile and innovative has allowed her to write, direct, perform in, and produce three short films that have received wide spread critical acclaim, and multiple festival selections alike; the showbiz documentary, "The Key"; Amazon Prime crime caper, "Double Cross"; and mental health awareness film, "Faces". Kyla Frye is about being the change we want to see, both on and off screen. You can see Kyla in her most recent feature film, "The Pay Day".

Kyla is also a mother to two daughters, born one year and six weeks apart, Neferah-Jo and Xariyah-Leigh, she shares their journey together as @MotherOfDeux.
Nina Malone, Founder of Dope Black Mums, Talent Agent, and Writer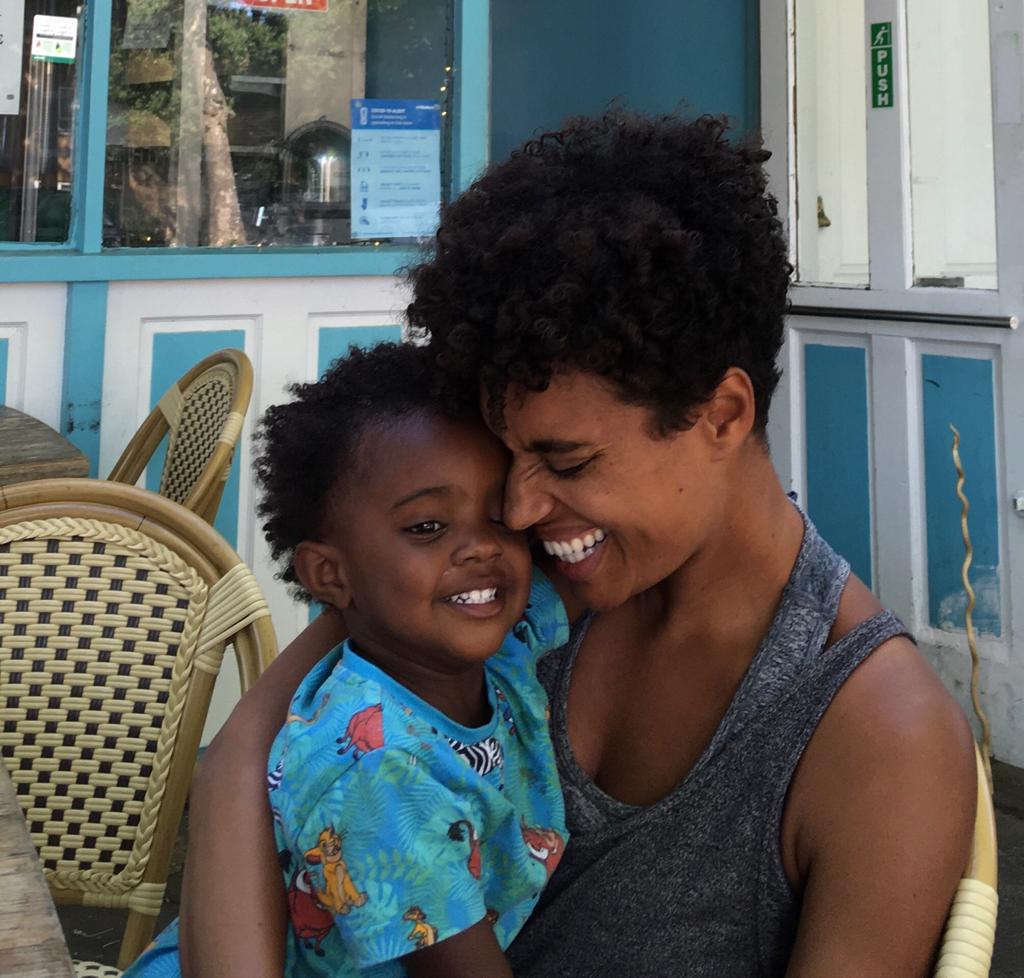 Nina Malone was born in Jamaica and now lives in Hackney. Nina is founder of Dope Black Mums, a digital safe space; host of the Dope Black Mums podcast; and a Dope Black Mum to 2 children.
Nina has written articles for various platforms such as the Strategist UK, A Beautiful Childhood, and Working Mums. Nina has appeared on BBC Radio and Channel 5 News; featured in Stylist Magazine, discussing the rising numbers in maternal death rates; and featured as guest speaker for The Cultural Diversity Network, a voice for Black, Asian, and Ethnic Minorities at News UK.
Currently Nina works as a talent agent, running a division at Identity Agency Group (IAG). IAG was born in response to the lack of diversity across Screen, Television, and Film.
Nina is dedicated to diversifying motherhood through the Dope Black Mums platform along with providing safe spaces and resources for Black mothers.
Nina is passionate about positive, and honest, representation in media, Black British history being taught in schools, natural hair, dsylexia, femal genital mutilation (FGM0, and supporting abuse surrviors.
Nina is a big believer that good parenting can change the world!