PiPA is committed to supporting performing arts organisations across the full breadth of the UK to be more inclusive of parents and carers in their workforces and workplaces. We support organisations across the country to discover new possibilities, identifying flexible new approaches to employment which release latent talent and opportunities.
When PiPA developed our current project, the Foundations Pilot programme for the performing arts sector in Scotland, we knew we needed to be responsive to the specific ecology of the sector and to the emerging environments of cultural strategy, policy and funding in Scotland.
PiPA's core value, purpose and impact supports the principles of the Fair Work First Convention and Framework and their recognition that:
'As we strive to recover from the pandemic, the need to focus on fair work has never been greater. Fair work is essential to ensuring that we build back better and deal with the structural inequalities that persist in our workplaces and labour market... The pandemic has dominated our lives now for nearly two years and we have all had to adapt to a "new normal," although what that looks like is different for every person and worker across Scotland.'
The design and development of the PiPA Foundations pilot programme for Scotland is informed by and contributes to Fair Work First because it resources organisations (and individuals) to design, implement and advocate for workplace cultures and practices that meet the needs of people with caregiving responsibilities.
PiPA research shows that parents and carers in the performing arts are fundamentally disadvantaged, whilst demonstrating that integrating this workforce improves any artistic organisation's creativity and productivity.
Parents and Carers in performing arts earn £3000 less than their peers
76% regularly have to turn down work because of childcare responsibilities
44% don't raise concerns with their employers because they worry about the impact on their career
PiPA delivers two programme options in Scotland:
PiPA's Charter Programme (established in 2018) to provide bespoke and tailored advice and practical resources to large-scale performing arts organisations over multiple change cycles.
PiPA's new programme, PiPA Foundations, seeks to broaden our reach and accessibility by offering an entry-level programme designed to support organisations of all sizes, remits and resources. Funded by Creative Scotland, PiPA Foundations seeks to support more organisations than ever to develop more inclusive workplaces for people with caring responsibilities.
We are delighted that the 18 performing arts organisations taking part in the Foundations, and our Charter Partners, are already seeing its impact on their commitments and progress across Fair Work First and EDI (two of the four strategic principles that Creative Scotland outlined in their 2021-22 Annual Plan).
We anticipate that PiPA Foundations and PiPA Charter Programme, together with Creative Scotland's other investments into Fair Work innovation, will contribute to addressing the barriers to career progression in the sector for carers that was first identified in the 2017 Creative Scotland Survey Summary report, 'Understanding Diversity in the Arts Survey.' (pg. 6)
Organisations taking part in the PiPA Foundations Programme pilot
You can find out more about the organisations and individuals participating in the programme here.
Check back here for updates on their progress as they navigate their way through the modules.
Find out more about the Foundations Programme here.
If you are interested in partnering with us to launch the next iteration of the PiPA Foundation Programme, please get in touch: anna@pipacampaign.com
First PiPA Project in Scotland
PiPA ran its first major project in Scotland from November 2019 to September 2020. Funded by Scotland's Workplace Equality Fund, this project had three core aims:
Support parents and carers to have the knowledge and skills to progress in their careers whilst managing caring responsibilities
Enable performing arts organisations to have the skills, knowledge, policies and practices to support increased flexible working opportunities
Increase engagement with PiPA's work in Scotland and build new partnerships
As well as PiPA's first foray into Scotland, this project also saw us work directly with freelancers for the first time.
Throughout the project, individuals and organisations were encouraged to share practices, insights and resources, creating a culture of collaboration and learning in relation to the inclusion of parents and carers in the performing arts sector.
During this period, PiPA developed a deeper understanding of the Scottish performing arts sector, and the specific challenges faced by performing arts freelancers with caring responsibilities across the UK.
This project was delivered on partnership with Scottish Theatre and Dance organisations including Federation of Scottish Theatre, National Theatre Scotland, Edinburgh Festival Fringe Society, Birds of Paradise, Dance Base, Stellar Quines, Scottish Dance Theatre and The Work Room.
Read the project's Impact Report here.
PiPA Partners in Scotland
Following PiPA's first project in Scotland, 8 performing arts organisations joined our Charter Programme, and 2 further organisations came on board as Strategic Partners.
Birds of Paradise Theatre Company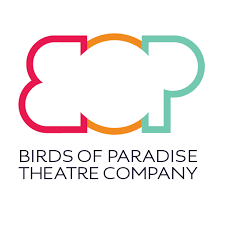 Dancebase
Edinburgh Festival Fringe Society
Federation of Scottish Theatre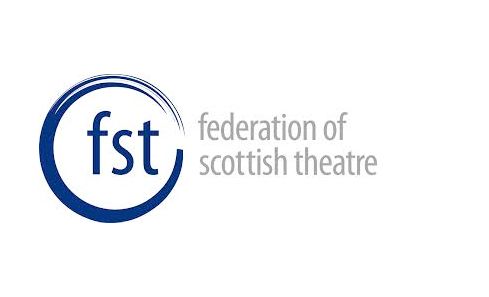 National Theatre of Scotland
Royal Lyceum Theatre Edinburgh
Stellar Quines